In the province of Guanacaste, Costa Rica, there is a beach club that you must visit at least once if you plan to tour in this Caribbean country. Its about Beach club Pangas in Tamarindo, a magical place that brings out absolutely all the best of that town (within Guanacaste where the club is located) and all the best of Costa Rica as a special country to enjoy in front of the beach. Get up close to everything Beach Club Pangas Tamarindo has to offer!
Beach Club Pangas Tamarindo and its services
En Tamarindo Pangas You will be able to find first class service and attention, where the priority is that you have a great time. With armchairs in a rustic and wood tone that give you the feeling of being in a much simpler and more welcoming place, this beach club opts more for the simple but functional to relax. Proof of this is the internal gastronomy of the beach club in Tamarindo that makes use of the freshest seafood in the town, to provide you with a unique culinary experience in the region.
Apart from the town duly acclimated to evoke comfort and tranquility, in Pangas Tamarindo Beach Club You will also find a perfect natural setting for all kinds of celebrations. Being able to reserve without any problem the space for weddings, corporate events or any other type of special occasion that you want to live in harmony with nature.
As already mentioned, attention will always go hand in hand with your needs. You will have little or nothing to worry about when planning a weekend at Pangas Beach Club or planning a specific event where you can really enjoy yourself. It's just a matter of contacting the organizers and voila!
The team that serves Pangas Beach Club in Tamarindo It is one of the most committed to the client, providing this with all the needs that anyone (regardless of age) could need in a beach place like this.
Meals at Beach Club Pangas Tamarindo
Although it has previously been mentioned that the food at Pangas Beach Club in Tamarindo is something out of the ordinary, one should really delve deeper into the subject by mentioning part of the menu that you will find within this beach club, this being a varied menu that changes with the season to always offer you the most exquisite and unique of Costa Rican gastronomy.
Inside the beach club you can ask for:
Tenderloin Carpaccio. It is a very good starter, and you can also change it for fish ceviche with an extra order of platanitos if they are to your liking.
Homemade salad. Made up of seasonal tomatoes, avocado, hearts of palm, crunchy corn and an unbeatable dressing.
Yellow Tuna Served with Pangas pico de gallo, being able to accompany it with vegetables and rice if it is to your liking.
Oven roasted Chicken. Marinated in a special butter and white wine sauce that will leave you enchanted.
Roast pork loin. Tender and flavorful, served with tender rosemary potatoes and roasted corn chimichurri.
Grilled vegetables. The freshest vegetables are cooked to perfection, served in the most aesthetic and palatable way.
Imperial ribs. Braised with Costa Rica's own imperial beer and with a natural reduction sauce for an explosion of flavor with each bite. And this is just a sample of the extensive menu at Pangas Tamarindo Beach Club!
Do not forget to give this resort on the beach in Costa Rica a chance that, despite the simplicity of the complex, can offer a totally refreshing experience, where you can have a much more direct contact with the beach and all the nature that this place usually encloses by itself. You will really be amazed at how beautiful this heavenly place in Tamarindo is!
Other Beach Clubs in Costa Rica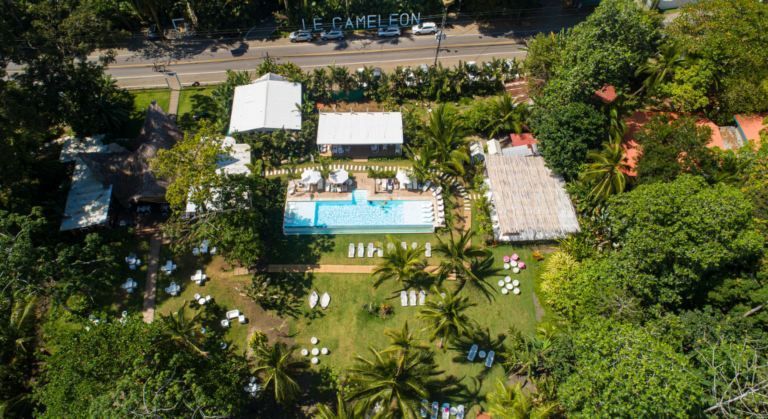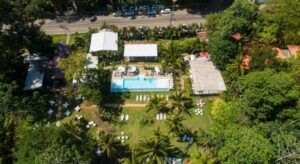 Noa Beach Club will transport you to a wonderland. With contemporary decor and chameleon lights, the restaurant is a sophisticated luxury in
Read More >>
Check out more Beach Clubs!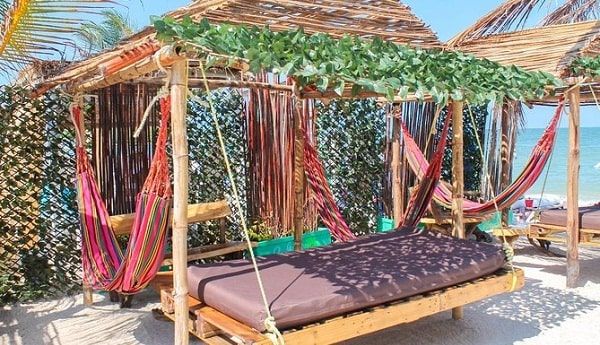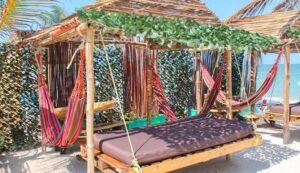 When it comes to Cartagena, there are many Beach Clubs that stand out and really get noticed. Among these, is Bomba Beach Club as
Read More >>