Brazil is a very beautiful country that has in its interior a lot of landscapes and dream places. Therefore, it is not surprising that today there are different resorts and beach clubs that focus on exploiting all that this South American country has to offer. Among these, the Silk beach club, an excellent resort that is not only served in the most pleasant and appropriate way possible, but also has everything you need to spend a sensational stay in Brazil and, in fact, make your stay improve 100% more.
If you are thinking of visiting Brazil but do not know where to stay or, failing that, if you are Brazilian and want to get out of the routine a bit without leaving the country, then you should know a little more about Silk beach club and all it truly has to offer. You can't miss this resort in Brazil!
What Silk Beach Club has to offer
Silk beach club It is a leisure area that is located in Búzios, a tourist city two hours from Rio de Janeiro and just north of the peninsula that perfectly brings together everything you like most about Brazil in one place. Said beach club, It mixes in a simple way both the comfort and the service and customer care that anyone would like to receive on their vacation, making it practically impossible not to relax on the Brazilian shores.
One of the things that sets Silk Beach Club apart from other beach clubs is precisely where this resort is located. This place is none other than the one that offers the wonderful Brava Beach, a beautiful beach where the water is always at the ideal temperature and the sand always has a smooth texture to make the day comfortable.
In addition to the beauty of the beach, the complex has its own facilities designed for comfort and convenience, being able to highlight in the first instance the event area that has showers and a saline pool as alternatives to refresh and rest (if not You really like the beautiful Praia Brava). In fact, the Silk Beach Club events area is also used as a setting for parties and private events of any kind, being always available for those who wish to extend their stay in this small tropical paradise.
If to all of the above, you add the various events that are usually held directly in this place (such as night parties that are organized quite frequently and with special guests that put a good atmosphere in the resort), then no You can tell that Silk Beach Club has nothing to offer. And this is just the tip of the iceberg!
Food and drink at Silk Beach Club
To speak fully of Silk as a beach club in Brazil, it is necessary to mention its gastronomic and culinary section, since this Brazilian resort really invested in providing a restaurant capable of satisfying the most exquisite and extravagant dinerss to complement your stay at this resort.
Silk Beach Club's own menu is divided into two different types of meals: on the one hand, there is a menu with Asian food, with Japanese food being more specific and with even more emphasis on sushi. Another option that the place offers is another menu (much more extensive) where you can see the specialties of Buziana gastronomy that makes you feel much more related to the locality.
At Sashimi but also temaki, going through house specials and ending with the now popular Poke salmon and tuna. For its part, on the side of the Buzian menu, you can find entries such as carpaccio de albondiga, Tuna tartare, squid horn on the plate and even shrimp salad. Of main dishes, meanwhile, you can find foods such as:
Salmon fillet with mustard, honey, ginger and mashed potatoes.
Grilled salmon with vegetables.
Fish fillet with green grapes.
Grilled wide steak with french fries and other similar culinary delights.
Reasons to book at Silk Beach Club
The Praia Brava Silk Beach Club resort can be the ideal place both for a wedding and to celebrate an anniversary as a family or as a couple, and can also be used for corporate events so that you can celebrate what you need in an ideal location where no one else you may feel uncomfortable or unhappy. This is already more than enough to want to book in this magical place!
If all of the above said is not enough to convince you, then take into consideration the following:
Silk beach club It is close to one of the most beautiful beaches in Brazil, always with the ideal climate for any type of situation you want to live in the tropics. At this point, the ideal climate and the beautiful sunsets that can only be experienced and enjoyed from this side of the world stand out.
You can practically attend a night party every night at Silk Beach Club. In fact, one of the main attractions of the Silk Beach Club are these parties that the organizers strive to offer to all members and non-members of the club. You won't be bored at night inside the Silk beach club!
You will have the possibility to fully enjoy everything that Búzios has to offer.
Activities to do at Silk Beach Club
Stay directly in Silk beach club It opens the doors to everything that this very touristy city has to offer, being able to mention as an example the following activities:
Walk through the Rua das Pedras, being a pedestrian street focused on commerce and where you can find excellent restaurants.
Go snorkelling, either on the same beach where Silk club is located or on another one in the same city (where it seems best to you).
Walks along the Orla Bardot, promenade where you can find the bronze statue of Brigitte Bardot, an emblematic actress who put this city on the Brazilian tourism map.
Stroll around the peninsula in a wheelbarrow, considered by many as the best way to get to know this part of the country.
Boat route, being able to make a wonderful tour on a schooner and having the possibility of knowing up to 12 beaches and 2 islands to relax and dive if you prefer.
Fly in Hang Gliding, entering what would become the extreme walks within Búzios among many other things that make this city an ideal place to reach the maximum level of relaxation.
The opening hours to request a reservation at Silk beach club It is from ten in the morning until six in the afternoon. In addition to this, they have their own social networks where they keep all their members and interested people informed. There is no excuse!
There is no possible excuse for not choosing to stay in this small but magnificent place in Buzios that offers you the possibility of living new experiences in a country that has a lot to offer in terms of tourism, relationships and fun. So, do you dare to book your room at the Silk beach club?
Other Beach Clubs in Brazil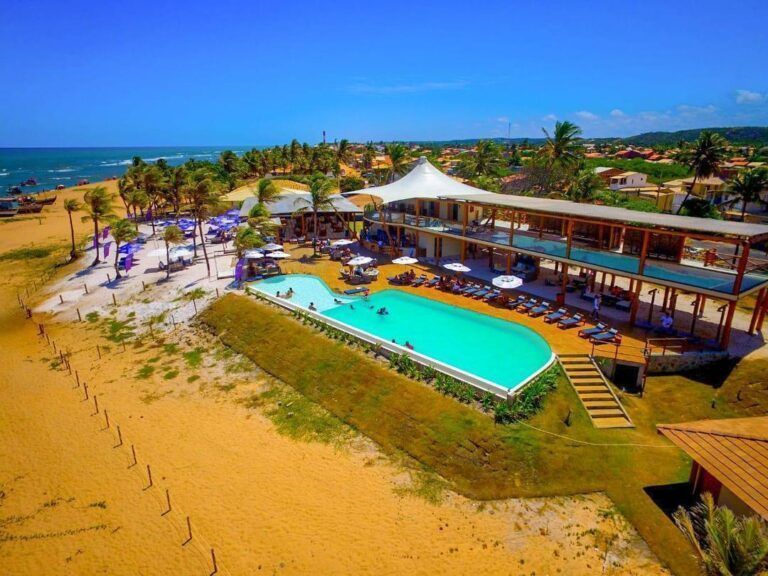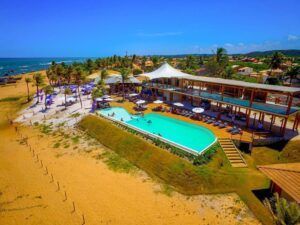 Nano Beach Club is a development that combines style, comfort, fun and natural beauty. Uniting the hype of São Paulo night with the
Read More >>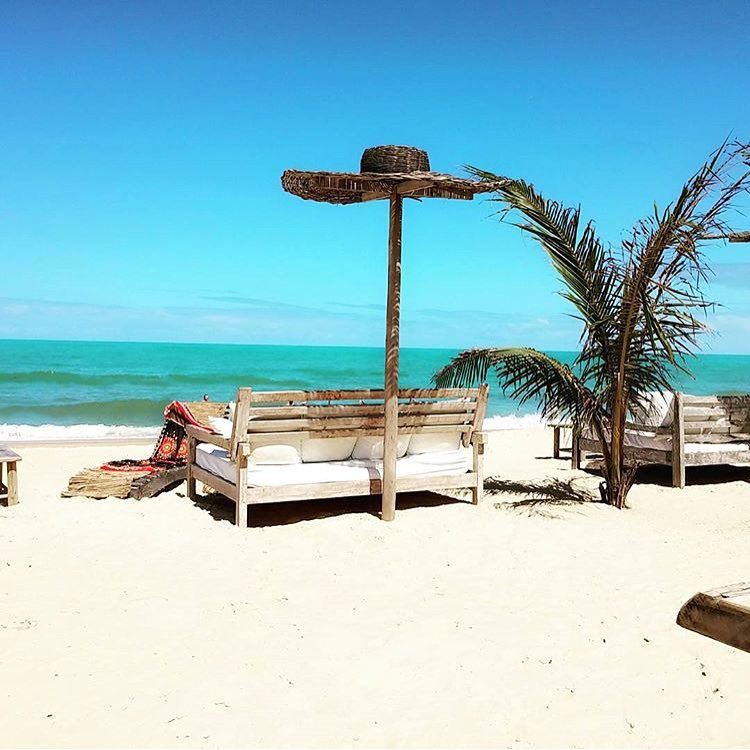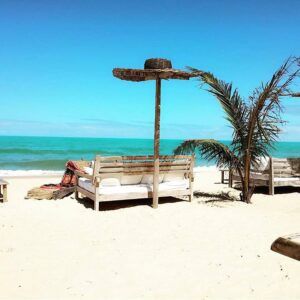 Uxua is defined by authenticity, and its location on the beach is its pure expression. They restored an old fishermen's bar and serve in
Read More >>
Check out more Beach Clubs!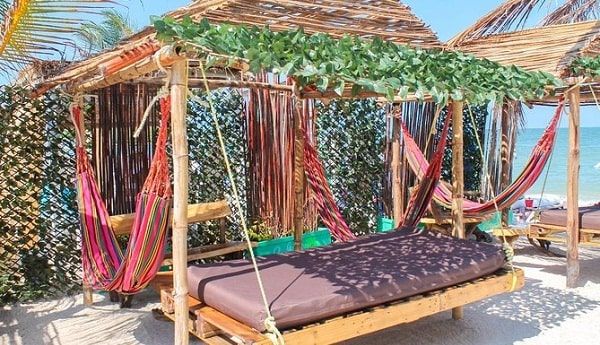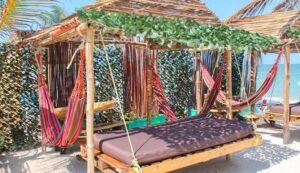 When it comes to Cartagena, there are many Beach Clubs that stand out and really get noticed. Among these, is Bomba Beach Club as
Read More >>