Beach clubs that focus on party and high-end entertainment there really are many within Colombia. In contrast to this, there are very few Beach Clubs that focus more on relaxation and meditation than one can imagine, being Namasteé Beach Club in Cartagena the club that stands out the most in this area of ​​absolute relaxation and perfect communion with nature. This makes this a very unique beach club!
Don't waste time and get to know the Namasté beach club more closely so that you understand, adequately and clearly, why you should reserve a space as soon as possible to spend a day out of this world. Dont miss the chance!
Namasté Beach Bar & Holistic Food
Namasteé It is a resort that is based on sustainability to function, currently having 18 rooms and two beach clubs dedicated to visitors who want to achieve a deeper level of relaxation on the beach. It is located in the Tierra Bomba Island and maintains a Boho style throughout its construction that gives it much more naturalness and beauty than any other beach club could have.
Among the most characteristic aspects of this site, what stands out the most is precisely the food that can be served there at the club, being this organic and healthy food that seeks to complement your trip to this island in a much more natural way. In addition to this, the beach club's own sustainable approach also stands out, which does not contaminate or interfere at all with the nature of the island to such a degree that they can coexist (club and nature) without any problem.
Day trips at Namasté Beach Club
With all the luxuries that a beach club can offer, Namasté's star service is its day trips that can include anything from a welcome drink and an exclusive kiosk, to yoga and meditation sessions where you can get to know more about yourself along with get rid of all your stress.
In fact also You can find a VIP treatment in terms of day trips., with an exclusive waiter and a kiosk in the front row facing the sea that apart from a hammock, would also have swings, electrical connection and sufficient distance between other groups so that you and yours can feel much more comfortable.
Other services and activities at Namasté Beach Club
Surprisingly, at Namasté Beach Club you can also find an after service that will allow you to spend a phenomenal afternoon-evening on the island with the most attentive service you can expect at that time of the night. Too you can find all-inclusive massage and spa sessions in case particular meditation isn't your thing when it comes to relaxing, including other kinds of activities organized by the beach club that you can do if you really like them, such as: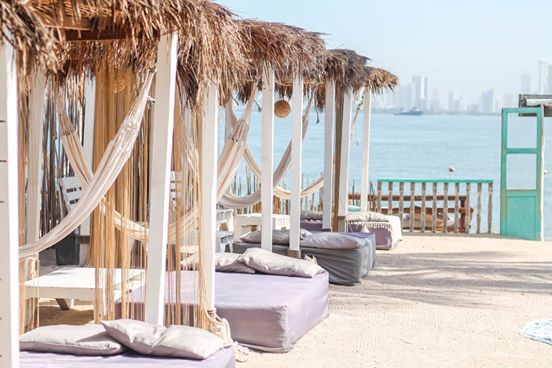 Historical tour of Bocachica.
Ecological and cultural walks around the island.
Night swim to see phytoplankton.
Afternoon Detox.
Rituals of reconnection of couples.
Romantic dinners or meals.
Tour through the city of Cartagena and much more.
Namasteé Beach Club It is in the ability to provide you with all the fun you could want from a beach environment without compromising the relaxation that you really like in these natural environments, understanding that this is the way of operating a club that really cares about preserving and caring for the environment where it's found.
Therefore, if you care about the environment and want to spend a time of total understanding with nature on the beach, then do not forget to reserve your place in this club that will please you more than you imagine.
Other Beach Clubs in Colombia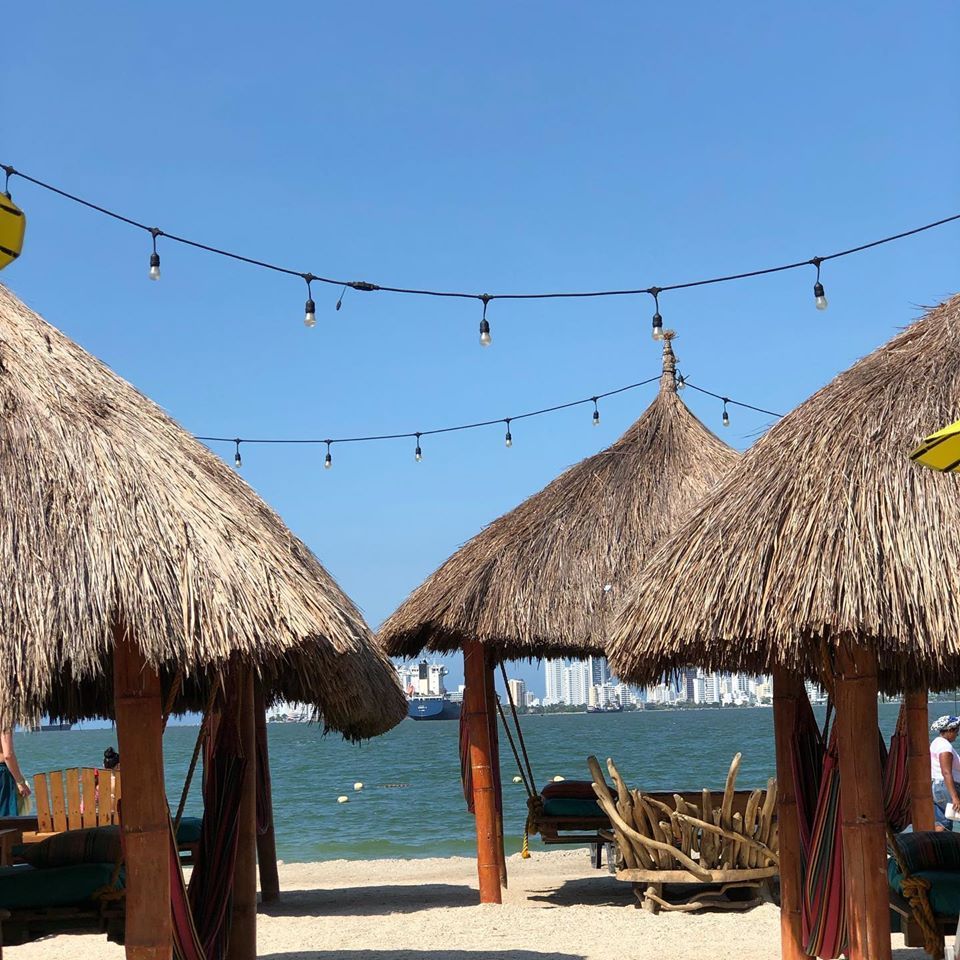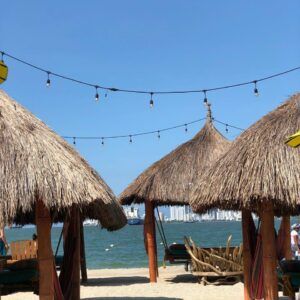 A fusion of Caribbean styles, highlighting the flavor of local food, with a vibrant, tropical and colorful atmosphere. Its concept is ideal for celebrations
Read More >>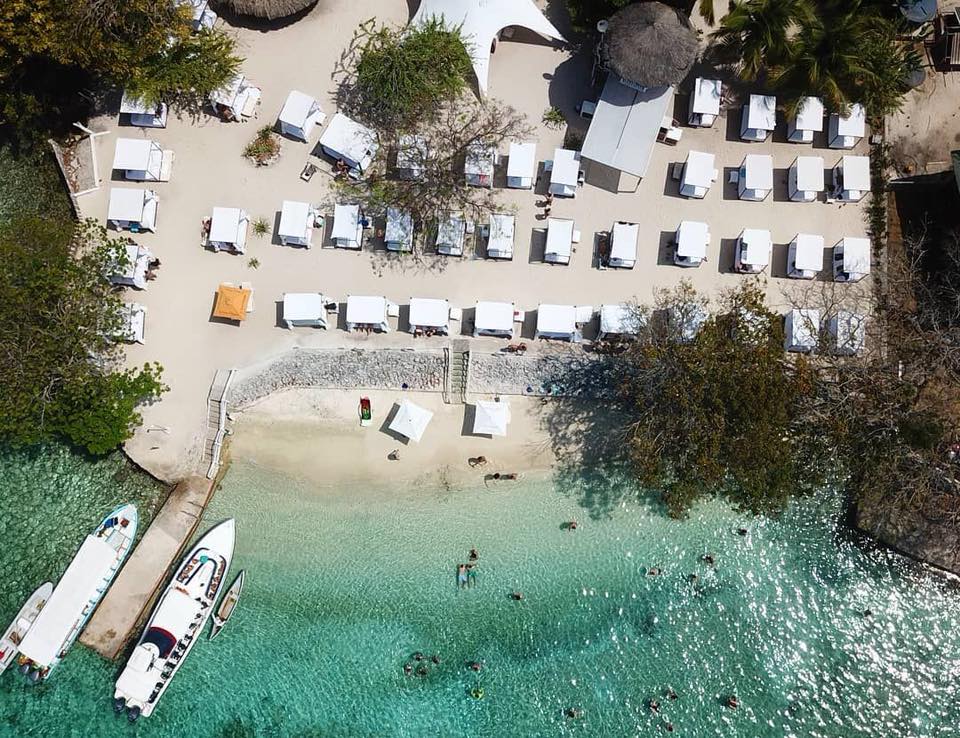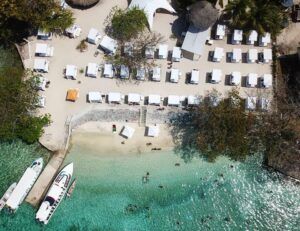 Bora Bora Beach Club Cartagena is a unique place to disconnect from the everyday and connect with the sea, the landscape and the Caribbean spirit.
Read More >>
Check out more Beach Clubs!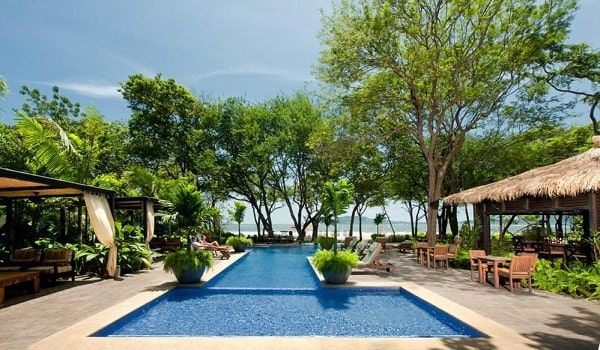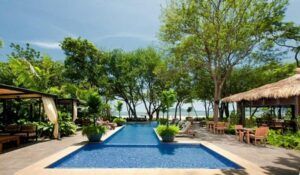 Don't let the name fool you, Langosta Beach Club is one of the most complete and recommended resorts in Costa Rica. This is ironic, yeah
Read More >>