When we travel through Spain, we think of all the places we must visit because they would be the ideal stop for a perfect vacation, and one of those places is Mojácar. It is not only a frequent point for tourists but locals love it too, specifically for its excellent Beach Clubs. These stand out in fun and services, for which, if you are looking for the best, we recommend some. Today we tell you the best Mojacar beach clubs.
Maraú Beach Club is a unique leisure complex in Almería. It has an area of ​​more than 7.000m2 on the beach of PUERTO REY, VERA.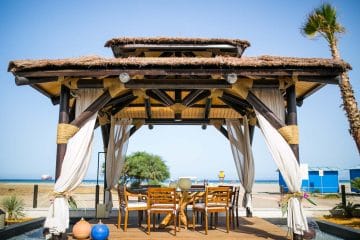 Marau offers a combination of beach, sun, sea and swimming pools to enjoy our wide gastronomic offer and drinks in which it is the Beach Club of Almeria.
Marau It has several spaces for customers to enjoy from early in the morning until sunrise.
One of the best points of interest for all users is the Beach Club Playa Juana, because it not only combines the excellent service that the location has, but also its pools and connection to the beach are indescribable to spend a tropical experience. Another thing that makes it an obligatory stop is that it has a food service and Mediterranean dishes that are a delight, those not counting the famous drinks and milkshakes in the area.
Based on the experiences that users had, they ensure that you enjoy a very beautiful environment and landscapes while using the services of the place. Others have been very satisfied with the reservations they have made for the events, which are also an option at this beach club. So yeah, it's a necessary stop on your list.
Another very good Beach Club option on your trip must be the Alma. It is a Beach Club that denotes a more pub-like air, but does not neglect its tropical side. Among the services you get in the establishment, there are in the first place its drinks and cocktails, considered the best of the best of the place, with this, the tapas or accompaniments that come with them are added. So in this place you will not find restaurant-type dishes.
In order to go to the place, you must make a reservation, as well as if you want to do an event. One of the aspects that users mention the most is that the beach club staff is quite pleasant, so much so that they make the evening comfortable and pleasant. Another aspect to highlight is that the price of Alma Beach Club is one of the most competitive in terms of value for money.
Do you prefer something more exclusive or are you planning to have a party? Mandala Beach Mojácar is everything you are looking for. Among the services of the place, there is mainly that of events, where you can opt for a disco or parties, showing a quite pleasant Asian decoration. Another of the highlights of it is that it is one of the largest Beach Clubs, and that it offers its service during the day and at night.
Taking into account the opinion of users, they consider the Beach Mojácar mandala as a splendid place for events, not only because they have a quite tasty menu of dishes, and fun drinks in large quantities, but also because they also offer all this for a price affordable and considered inexpensive by some. It is necessary to emphasize that It is one of the most popular and popular Beach Clubs, so you will see many people in it.l.
Finally, we bring you a slightly more outstanding option in the food area, this is in case you are looking for a balance between varied service and fun. This is a prominent restaurant in Mediterranean dishes, which add that tropical touch for wanting to maintain the Beach Club status. The food service is also perfectly complemented by a very nice team and a fairly extensive drink and cocktail service.
Highlighting the opinions of the users, who are the ones who measure the experience, we can see that the food portions are quite large for their price. In addition, they mention that it has a good and relaxed atmosphere, giving easy access to the beach whenever we want.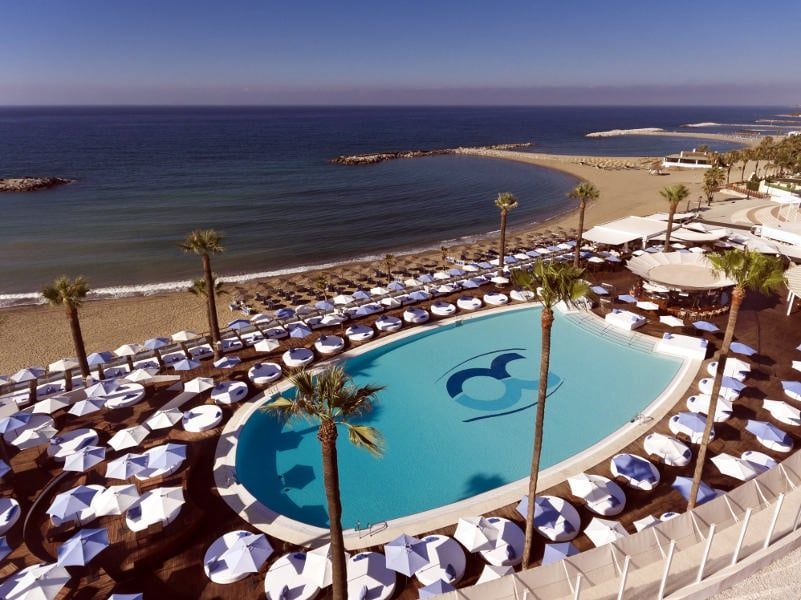 Ocean Club Marbella is the original classic beach club in Marbella: a reference of style, modern luxury and an atmosphere that has made it
Read More >>
Take a look at more Beach Clubs in Spain!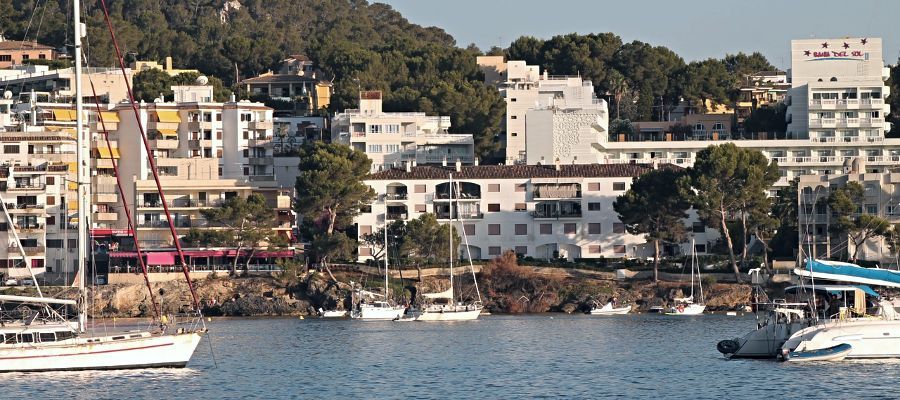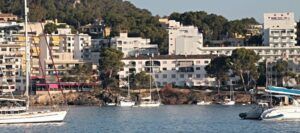 The paradisiacal island of Mallorca has at your disposal some of the best Beach Clubs in the entire European continent. Its well-known towns in Palma
Read More >>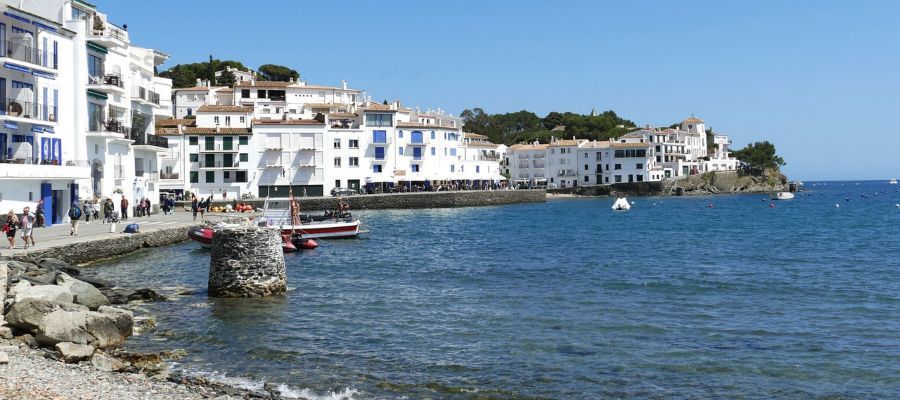 As we get closer to summer, the thermometers and the desire to see blue horizons skyrocket to stratospheric levels. If you live in Catalonia or
Read More >>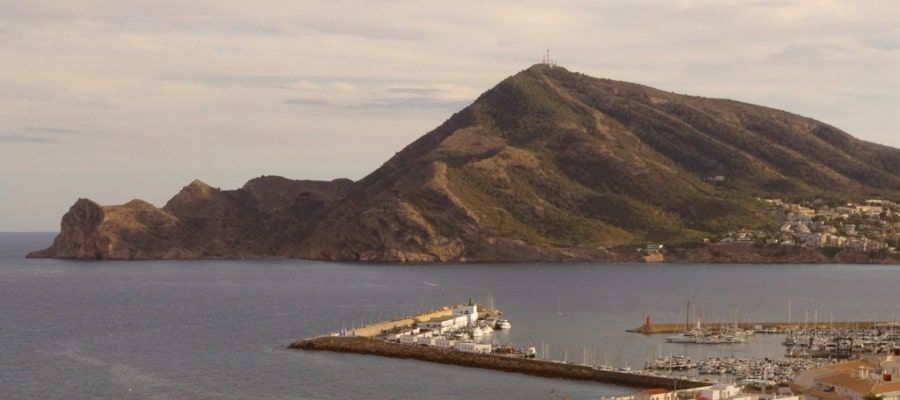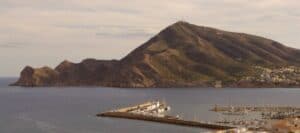 If you are a resident or visiting Altea, the beach clubs are a destination that you cannot stop enjoying. The heavenly coast
Read More >>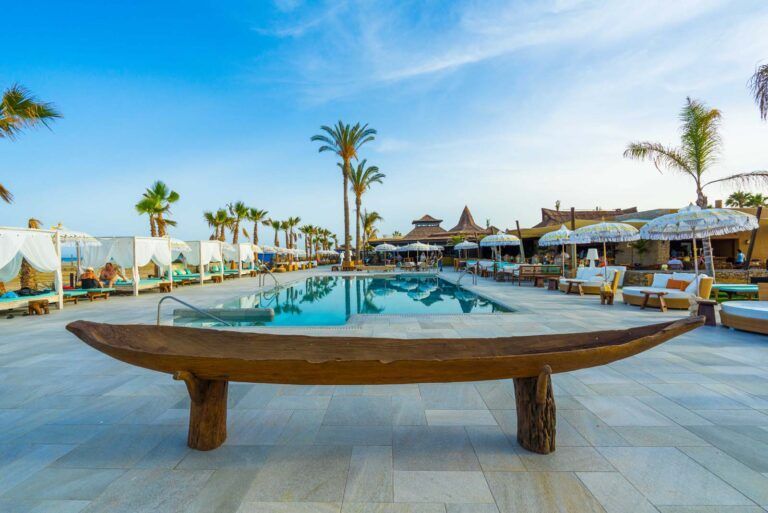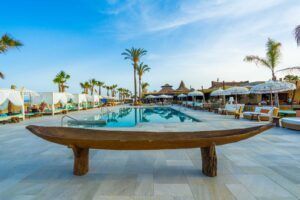 When we travel through Spain, we think of all the places we must visit because they would be the ideal stop for a perfect vacation, and one of those
Read More >>