A brilliant place with easy access to the sea, its promenade is lined with palm trees, next to Rada beach and Cristo beach. The Beach club in Estepona they are a tourist fascination to have a good time alone or in company. Where you can enjoy various cuisines, drinks, and a dreamy musical environment, with great views of the sea.
Spiler Beach Club Estepona
Spiler Beach Club Estepona, live a light and refreshing coastal experience without missing an elegant style but, at the same time, a different joyful and stress-free atmosphere. Spider beach club Estepona (Marbella) is an elegant and distinguished Bar-Restaurant at the foot of the Mediterranean Sea, where you can enjoy food specialties from oysters, mussels, crustaceans, fish and meat, salads, pizzas, hamburgers, fruits and to complete some delicious desserts for delight the palate.
Its facilities have a musical environment, green areas, entrance and view of the sea, as well as a pool meal. A perfect place for romantic nights in the light of the moon, or to spend them with family and friends.
Chiringuito Palm Beach Estepona
Chiringuito Palm Beach Estepona,Located next to Estepona's main beach "Playa de la Rada", it includes golden sands, parking and views over Gibraltar, the Mediterranean and far away Africa.
Palm Beach, is the ideal combination of a quiet beach bar and fascinating international cuisine. Turning this place into a perfect place to spend the summer. It has a hammock and sun loungers to rest and enjoy the sun, enjoy beach activities, swim and walk on the sand while receiving the Mediterranean air accompanied by a delicious cocktail.
This beach club in Estepona, presents a remarkable menu in quality-price that makes it popular with tourists and locals in the region. This menu includes a rich selection of Asian dishes, seafood, fish, pasta and some Dutch specialties, as well as chicken, meat, burgers, vegetable or fruit salads.
Chiringuito Palm Beach Estepona, a promising place to enjoy the sun and a wide variety of drinks, smoothies, natural juices, Premium spirits and cocktails. An establishment that provides its services in winter and for this, has home heaters to keep its customers warm. And so, enjoy a sunny place in winter where you can enjoy on the beachfront with a unique view, savoring a good meal and enjoying a refreshing drink.
Very close to Estepona, we can find other relevant beach clubs such as Purobeach, located a few kilometers away in the city of Marbella.
Purobeach Marbella It belongs to the Puro beach Group chain, it has a large room with a large capacity for tourists and diners, it is the perfect place to organize a stop for vacations or to spend some time relaxing. It has a great view of Gibraltar and the Moroccan Atlas Mountains. A place to organize private dinners to try the unique menu that it offers you Purobeach Marbella. Also, you can do work or social meetings.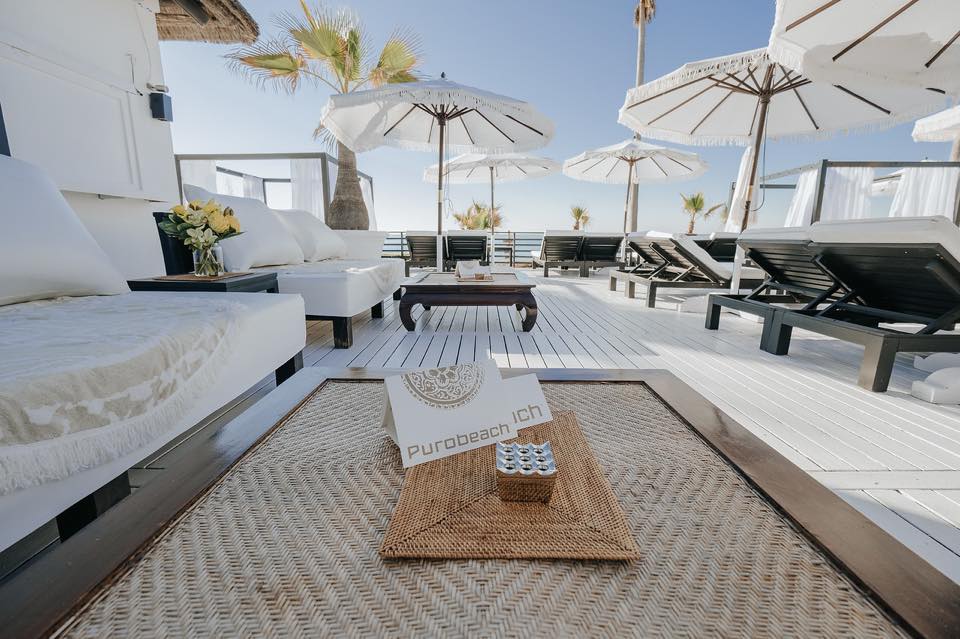 This beach club in Estepona, concentrates the fun and makes you party to the rhythms of the DJs in the areas.
Its great team will be able to please all the needs that are presented to you in its facilities.
In addition, it has incredible facilities where you can relax with your family, swimming pool, sun loungers or Balinese beds with pleasant attention and reception, a few meters from the sea.
Take a look at more Beach Clubs in Spain!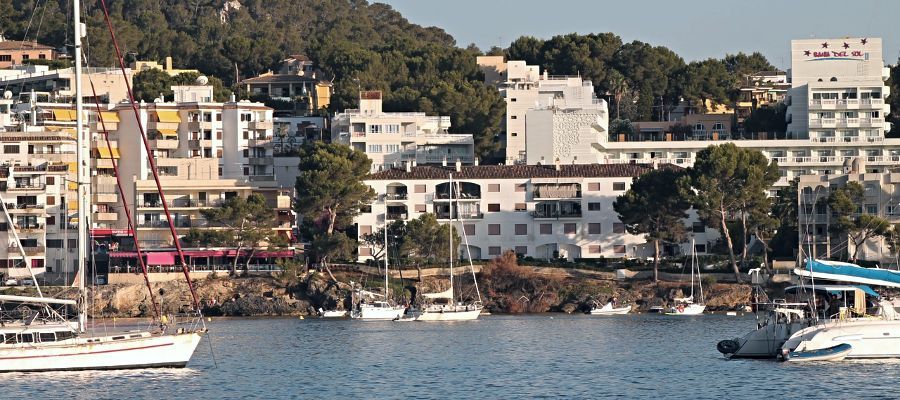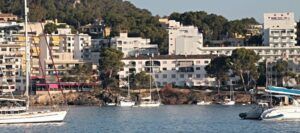 The paradisiacal island of Mallorca has at your disposal some of the best Beach Clubs in the entire European continent. Its well-known towns in Palma
Read More >>