One of the countries where you can most enjoy the sun and the beaches of the Caribbean is Costa Rica without a doubt. Although the name of the country itself may allude to the first thing mentioned, the reality goes much further by presenting us with dream places that take you to a paradisiacal world that few know and that, once you try them, will always leave you wanting to plus.
Since Costa Rica has so much variety in these comforting landscapes always facing the sea, it is not surprising that there are so many beach clubs that make the most of the locality and exploit it as much as possible, being the Costa Rican Beach Club Mentioned immediately are those who best expose these commented words. Stay in the best Costa Rican Beach Club and live an experience that will change your life!
The best Beach Clubs in Costa Rica
Beach Club Costa Rica: Langosta Beach Club
This private resort in Costa Rica is located on Tamarindo beach and is exclusive for members, with a full-service bar and restaurant that will make you enjoy a more than pleasant moment next to one of the most comfortable beaches in Costa Rica. .
The exclusivity of this Beach Club makes the service and attention much more dedicated and luxurious, being able to enjoy seats in the pool, on the beach, perfectly adapted cabins, wellness center, excursions, unique activities and more. Membership at the Langosta Beach Club is worth it!
Beach Club Costa Rica: Royal Beach Club Westin
Also located near Tamarindo, this resort features modern facilities and a really enjoyable swimming pool that will tempt you not to want to leave the complex despite the beauty of nature. Imagine how perfect the beach club has to be for this to happen!
Nearly 2000 acres of tropical vegetation, white sand and a beach that always has the perfect weather is what awaits you at this Costa Rican Beach Club that includes everything for your personal enjoyment or as a couple. You can even find a golf course!
Beach Club Costa Rica: Hacienda Pinilla Beach Club
Lots of activities to do and a place that will make you want to live near the beach, Hacienda Pinilla is open to anyone who wants it to offer the pleasures of a perfect day at the beach, being able to see first-hand from the exit of the sun until sunset, enjoying all the nuances that one of the most beautiful beaches in Costa Rica has to offer.
Beach Club Costa Rica: Jaco Beach Club
With an environment truly adapted to the optimal enjoyment of the beach, the Jacó Beach All Inclusive Resort beach club really does not take any kind of qualms when it comes to customer service, being one of the few beach clubs that are perfectly thought out so that all members of the family (regardless of their age) can have fun and have a really good time.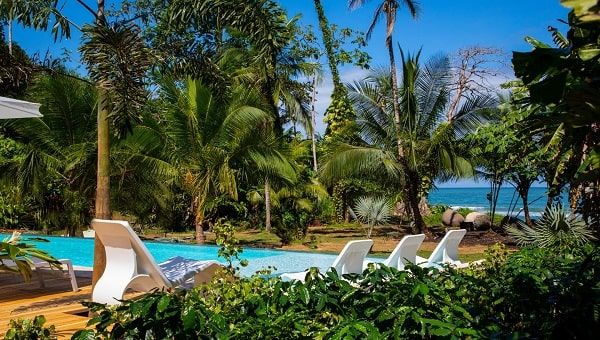 With a beautiful view of the Pacific Ocean and the possibility of enjoying delicious meals and unlimited Premium drinks, this resort truly brings together not only good recommendations but also an excellent number of options so that getting bored is the last thing you can do within these facilities.
There are still many more beach clubs in Costa Rica worth mentioning, but for now, these exemplify what was already obvious: Costa Rica has some of the best beaches and the best Beach Clubs that you can find anywhere in the world. So why not get away from it all and spend a couple of days at one of these quality resorts?
Reserve your space at the Beach Club that catches your attention the most!
Other Beach Clubs in Costa Rica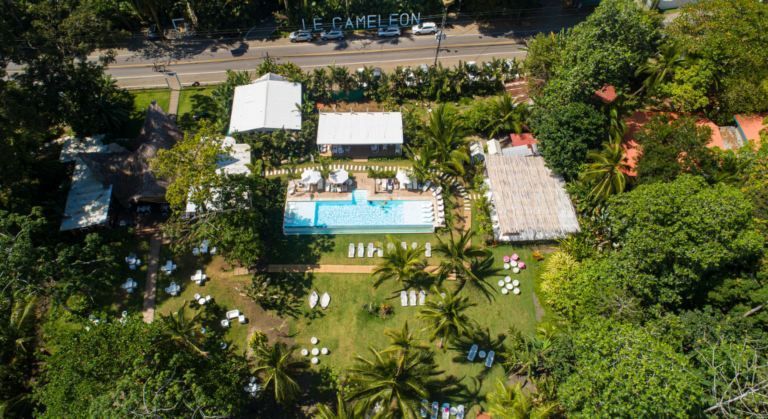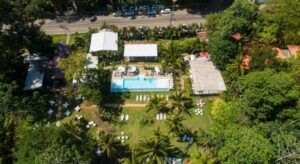 Noa Beach Club will transport you to a wonderland. With contemporary decor and chameleon lights, the restaurant is a sophisticated luxury in
Read More >>
Check out more Beach Clubs!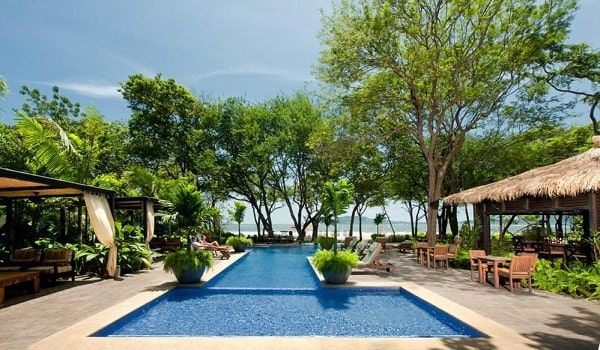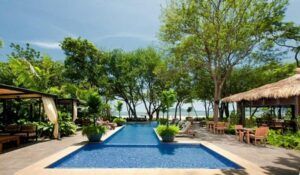 Don't let the name fool you, Langosta Beach Club is one of the most complete and recommended resorts in Costa Rica. This is ironic, yeah
Read More >>