When it comes to Cartagena, there are many Beach Clubs that stand out and really get noticed. Among these, is Bomba Beach Club as a true benchmark in terms of hospitality and fun on the beach, being one of the few clubs that It fuses Caribbean styles with a colorful and vibrant environment that will captivate you from the first moment.
Bomba Beach Club Cartagena is a totally sustainable beach resort that has 18 rooms and two special beach clubs for visitors, which comprise everything when it comes to hospitality and that has more to offer than you can imagine.
Everything Bomba Beach Club Cartagena offers
As mentioned in advance, The Beach Bomba is a tourist complex that serves as a reservation service and use of Bomba beach in Cartagena, being exclusive to the club for the private enjoyment of visitors. This club is located on a special beach that can only be accessed by boat from Cartagena, counting on your own round trip transportation so that access to this private beach is something more normal and cheaper to get.
This beach club in Cartagena has different packages so you can enjoy all the magic of this beach without having to invest so much money. Said packages or plans for the Bomba beach club include an exclusive kiosk with at least one hammock, as well as a respective distance between other groups.
All the plans of this beach club also include a welcome drink and certain discounts depending on the plan you choose, so it is quite profitable to go alone, as a couple or as a family to spend a different day at the beach.
Something that guarantees you Bomba Beach Club Cartagena is that all the reservations you make have a duly assigned place in the beach or pool area (it also has a pool), having pergolas on the beachfront exclusively for VIP packages.
As you can imagine, Bomba Beach Club also has its own hotel (called simply The Beach Hotel) which can maximize the beach club experience and make you enjoy yourself more thanks to the different packages they have to offer such as:
Tour to Los Fuertes.
Sunset on the Beach Package.
Romantic dinners.
Meditation day with Yoga and Detoxification.
Rituals of union of couple and much more.
The sustainability of Bomba Beach Club
With everything that a beach club of this size encompasses (with hotels, bars, a beach with chairs, furniture, and so on), it would not be surprising if the sustainability of this site in Colombia is something really worrying. However, this is far from true! The reality of Bomba Beach Club is that it is a sufficiently sustainable project to function and continue to expand, being a truly profitable model for the environment that benefits both the planet and customers who enjoy this wonderful and tropical place.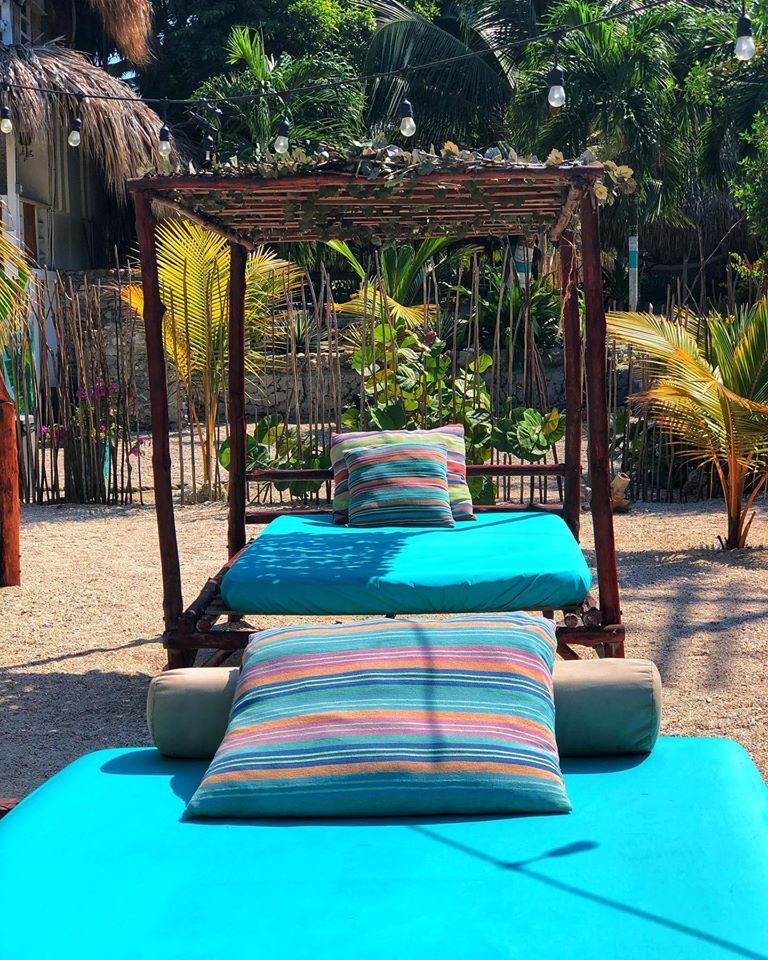 Based on the Pilates economy, this beach club in Cartagena has reached where it is today, providing everything you could need to enjoy a stay of hours or days in a magical place where you will feel in absolute peace and tranquility, disconnecting from your problems and helping you solve them in a much more appropriate way.
So, don't waste time and reserve your place in Bomba Beach Club Cartagena that, even today, has new things that could surprise you. What are you waiting for?
Other Beach Clubs in Colombia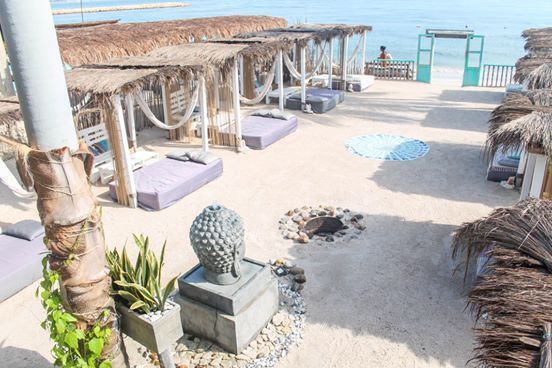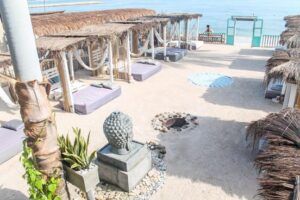 Namaste Beach Club is a space created for lovers of the beach, healthy food and relaxation. Decorated with Boho style, rattan furniture and many details
Read More >>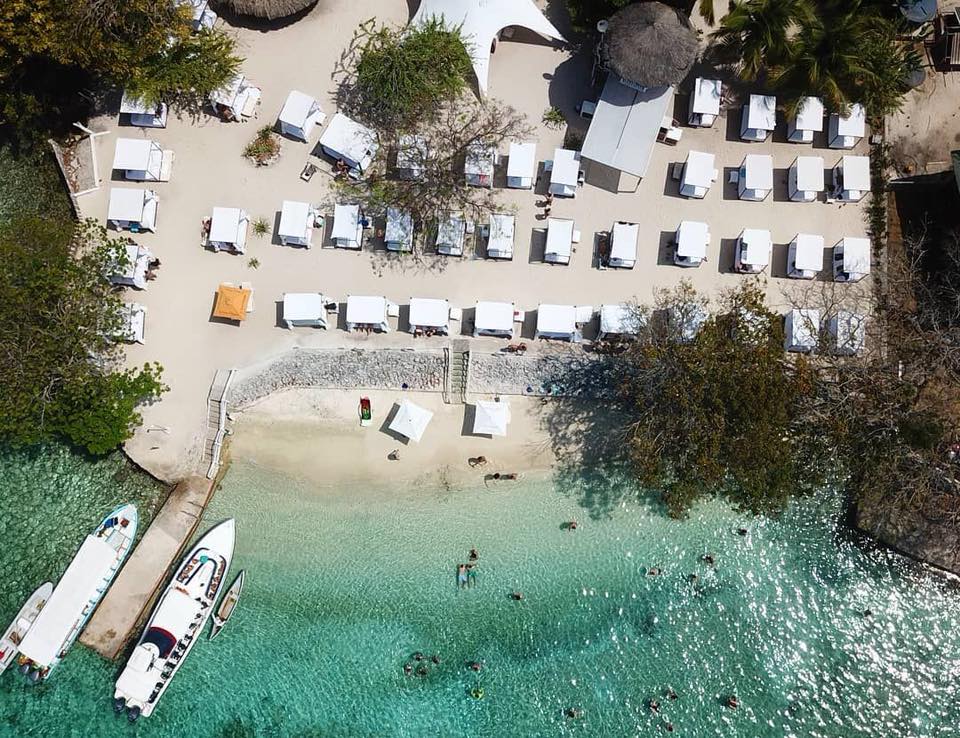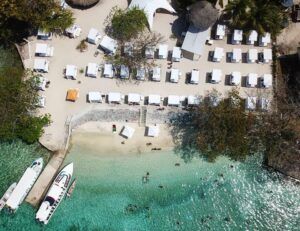 Bora Bora Beach Club Cartagena is a unique place to disconnect from the everyday and connect with the sea, the landscape and the Caribbean spirit.
Read More >>
Check out more Beach Clubs!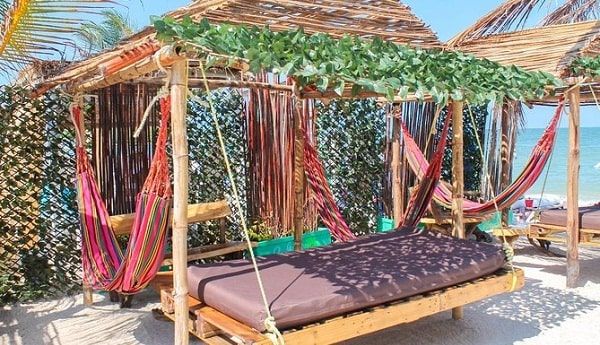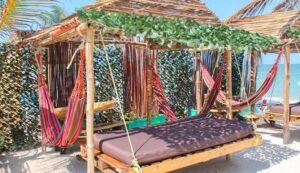 When it comes to Cartagena, there are many Beach Clubs that stand out and really get noticed. Among these, is Bomba Beach Club as
Read More >>